Identity Theft and Credit Card Fraud: Which States are Most Vulnerable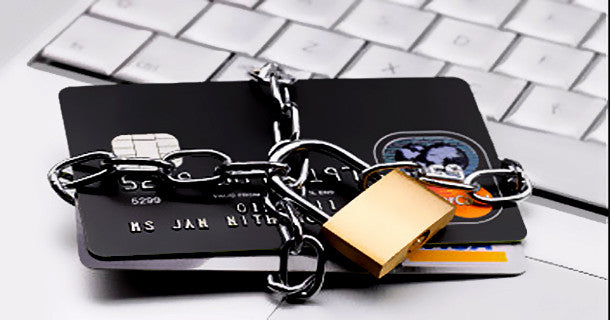 Courtesy of NerdWallet.com
By Sreekar Jasthi
Residents in some states are more vulnerable to identity theft, according to a review of federal data by NerdWallet, a personal finance website.
In 2014, there were 332,646 identity theft complaints in the U.S., data from the Federal Trade Commission show. This figure includes complaints by consumers to the FTC as well as reports received by federal and state law enforcement agencies, national consumer protection organizations and non-governmental organizations.
The most common kind of identity theft is fraud involving government documents, such as Social Security cards, passports and driver's licenses, and government benefits fraud. Other kinds of identity theft are credit card fraud, phone or utilities fraud, bank fraud and employment-related fraud.
Identity theft complaints per 100,000 residents
The map shows how identity theft differs across the U.S. To see the rate of identity theft complaints per 100,000 residents, click on the fraud categories and hover over a state or scroll through the list of all 50 states and Washington, D.C.
Check out the full data for identity theft rates by state and by metropolitan area in the tables below.
Find out how much you know about credit card fraud by taking our quiz.
Key findings
Florida is No. 1. The Sunshine State leads the way in overall identity theft complaints per capita, with 186 per 100,000 residents. Washington, Washington, D.C., Oregon and Missouri also have higher rates of identity theft. Meanwhile, the lowest rate of identity theft complaints was in South Dakota, Hawaii and North Dakota. In comparison, data show that per capita, there were nearly five times as many identity theft complaints in Florida as in Hawaii. 
Credit card fraud reported more on the coasts. Florida leads the nation in credit card fraud complaints per capita while Washington, D.C., California, Nevada and New York also have high rates. Residents in North Dakota, South Dakota, Vermont, Wyoming and Iowa file the fewest credit card fraud complaints. Credit card fraud complaints comprised 17.4% of the 332,646 total identity theft complaints in 2014.
Consumers' complaints unresolved. Some 9% of consumers' credit card fraud complaints were closed without any form of relief from the companies involved, according to the Consumer Financial Protection Bureau.
We analyzed data CFPB data from December 2011 to Sept. 14, 2015, to examine how companies are addressing consumers' complaints. One of the missions of the agency, which was created by Congress in 2010, is to educate consumers about the financial agreements for their mortgages, payday loans and other borrowing, such as credit cards.