What Separates Freedom ID Direct from the Herd?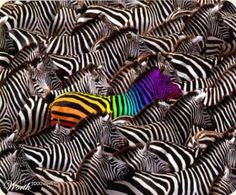 Identity theft is growing exponentially and the wealth of information on this topic can be overwhelming.  We are becoming numb to the nightly reports of breaches, hackers, and identities stolen from the masses.  We look to Google searches, news reports, and TV commercials for advice.  We know we should have sound passwords, shred sensitive documents, and purchase identity theft protection, but from who?  What should we be looking for in a company given the responsibility of monitoring our credit, our identity, our children's identity, and helping us in a time of crisis?
Freedom ID Direct offers many services and areas of protection that many others do not.  We pride ourselves on what separates us from the herd.  As a member of Freedom ID Direct, you can have confidence knowing that we are more than your average identity theft protection company.
Where Freedom ID Direct Stands Out
1.  WHOLE FAMILY PLANS
Freedom ID Direct will cover your entire family with just one monthly low rate.  Others     require multiple plans and the cost adds up quickly.  With child identity theft on the rise, it's more important now that ever to make sure everyone in your household has protection.
2.  UNLIMITED SERVICE GUARANTEE
Other companies offer promises to spend $1 million to resolve your case, however, at Freedom ID Direct we do not cap you at $1 million.  We will spend as much time and money as necessary to fully resolve your case and restore your identity.
3.  MEDICAL FRAUD  
Many companies do not cover identity theft associated with the ever-growing crime of medical records fraud.  If your doctors office or health insurance company has a breach and you are a victim, we have you covered.  
4.  FAMILY FRAUD
Another rapidly growing form of identity theft is family fraud.  This often happens when there is joint access to an account, a family member holds power of attorney, or can be as simple as theft of a credit card when a family member is in your home. This type of fraud is often not covered by other identity theft protection companies.  At Freedom ID Direct, we will fully cover any family fraud issues with our unlimited service guarantee.
5. PRICE
Freedom ID Direct offers rates as low as $5.99 per month for the entire family.  We cut out the sales cost and offer protection to your directly.  Scour the internet and see for yourself; you won't find the same comprehensive, award-winning coverage for the such an affordable price.
At Freedom ID Direct, we are delighted that we shine so brightly among the herd!  Join us today!!  Be smart, be ready!